Welcome
Hotel Alceste
The hotel enjoys a particularly enviable position, ideal for visiting the local cultural and artistic sights: the Cusa quarries, Castelvetrano, Gibellina, Menfi, Mazara del Vallo, Marsala, Erice Segesta, Mothia Island, the Aegates, Trapani, Alcamo, Monreale, Custonaci, Agrigento, Sciacca, Palermo, Castellammare del Golfo, San Vito Lo Capo and the Zingaro nature reserve, in addition to some of the clearest water in Italy.

Services
Territory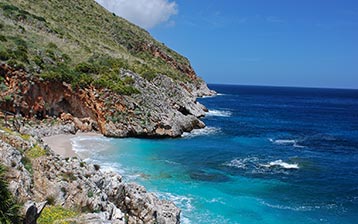 The stretch of calcareous rocks that is in the Reserve, extends in the Western part of the Gulf of Castellammare, along the Eastern side of the peninsula of Capo San Vito, that overlooks the Tirreno Sea, between Castellammare del Golfo and Trapani.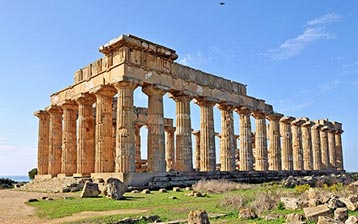 The archeological park of Selinunte it is nowadays considered as the widest and majestic in all Europe: it extends for 1.740 square km and includes a lot of temples, sanctuaries and altars. Right close to the coast there is the Acropoli, on which rise 4 temples: the D temple, the C temple, the A temple, the O temple.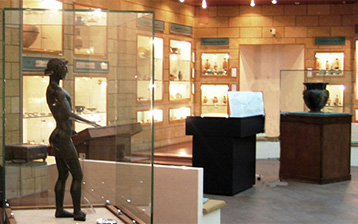 In the Civic Museum of Castelvetrano it is possible to admire not only the famous Efebo, a bronze statue, but also a wonderful collection of Attican and Corinthian pottery, an amazing crater with red figures, a collection of coins ad a marble statue of the Virgin, made by Francesco Laurana.