Where we are
The Hotel Alceste, a splendid 3 star hotel in Marinella di Selinunte, is only 90 km from Trapani ("Birgi" airport) and 100 km from Palermo ("Falcone Borsellino" airport).
The hotel is located in the heart of Marinella di Selinunte, at 21 Via Alceste, in the historic centre and only a short walk from the splendid Sicilian seaside.
We are also easy to reach from the largest Sicilian towns, and we are in a privileged position for those wishing to visit Trapani and the surrounding areas. 

Selinunte can be reached from Palermo-Falcone Borsellino airport or from Trapani-Birgi airport, or from the ports of Palermo and Trapani by following the A29 (E90) motorway towards Mazara del Vallo, taking the Castelvetrano exit and continuing to Selinunte.
Coming from nearby Agrigento, take the 115 State highway in the direction of Sciacca, and once past the town continue on the State road until Selinunte.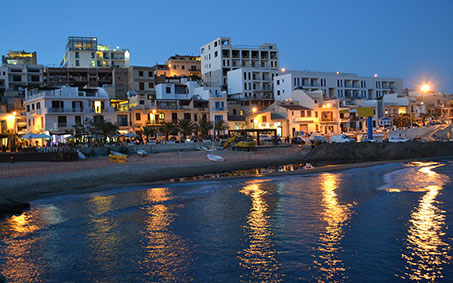 Hotel Alceste
GPS:
37.704484, 12.856686
Via Alceste, 21
91022 Marinella di Selinunte Italia

Contacts
Information and reservations
contact number
(+39) 0924 46 184