Hotel
Hotel Alceste is an elegant hotel situated 300 metres from the Selinunte Archaeological Park, 450 metres from the nature reserve at the mouth of the River Belice, and only 300 metres from the sea. It is the ideal location for a relaxing seaside holiday in the splendid region of Sicily, and boasts an excellent restaurant which will delight your palate with typical local cuisine.  
The hotel enjoys a particularly enviable position, ideal for visiting the local cultural and artistic sights: the Cusa quarries, Castelvetrano, Gibellina, Menfi, Mazara del Vallo, Marsala, Erice Segesta, Mothia Island, the Aegates, Trapani, Alcamo, Monreale, Custonaci, Agrigento, Sciacca, Palermo, Castellammare del Golfo, San Vito Lo Capo and the Zingaro nature reserve, in addition to some of the clearest water in Italy.
The Hotel Alceste was first opened in 1983 as a restaurant specialising in Sicilian cuisine, and following its enormous success later opened as a full-scale hotel, offering guests a particular style of welcome. The owners have recently remodelled the entire building with care and style, from the rooms, which have been completely renovated, to the common areas, which have been made more comfortable.   
The hotel's courteous and professional staff are available to provide useful information on how to make your stay in Sicily even more enjoyable, and will be happy to help you in any way possible.  
Our hotel is also ideal for receptions, conferences, meetings and conventions.   

Services
Territory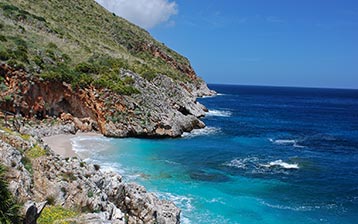 The stretch of calcareous rocks that is in the Reserve, extends in the Western part of the Gulf of Castellammare, along the Eastern side of the peninsula of Capo San Vito, that overlooks the Tirreno Sea, between Castellammare del Golfo and Trapani.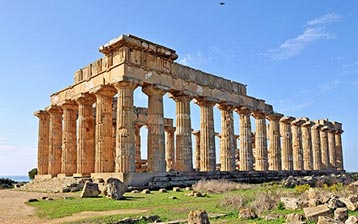 The archeological park of Selinunte it is nowadays considered as the widest and majestic in all Europe: it extends for 1.740 square km and includes a lot of temples, sanctuaries and altars. Right close to the coast there is the Acropoli, on which rise 4 temples: the D temple, the C temple, the A temple, the O temple.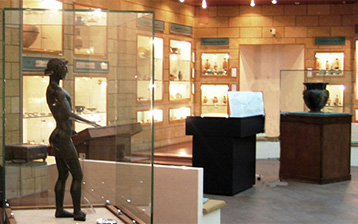 In the Civic Museum of Castelvetrano it is possible to admire not only the famous Efebo, a bronze statue, but also a wonderful collection of Attican and Corinthian pottery, an amazing crater with red figures, a collection of coins ad a marble statue of the Virgin, made by Francesco Laurana.


"Ho trascorso otto giorni ad agosto di quest'anno in completo relax e riposo. Sono stata circondata da un'ambiente che mi ha fatto sentire come in famiglia. Il mangiare di ottima qualità e ben cucinato. Mi riprometto di tornare non appena possibile."
Marina C

"Sono stata dirottata su questo albergo per indisponibilità della struttura che avevo prenotato: sono stati 2 giorni piacevolissimi! Estremamente cortesi e disponibili la signora Catena e tutto lo staff, stanza silenziosa, pulitissima e confortevole, colazione buona ma senza nulla di salato ma per affrontare una giornata al mare è perfetta"
Donatella B